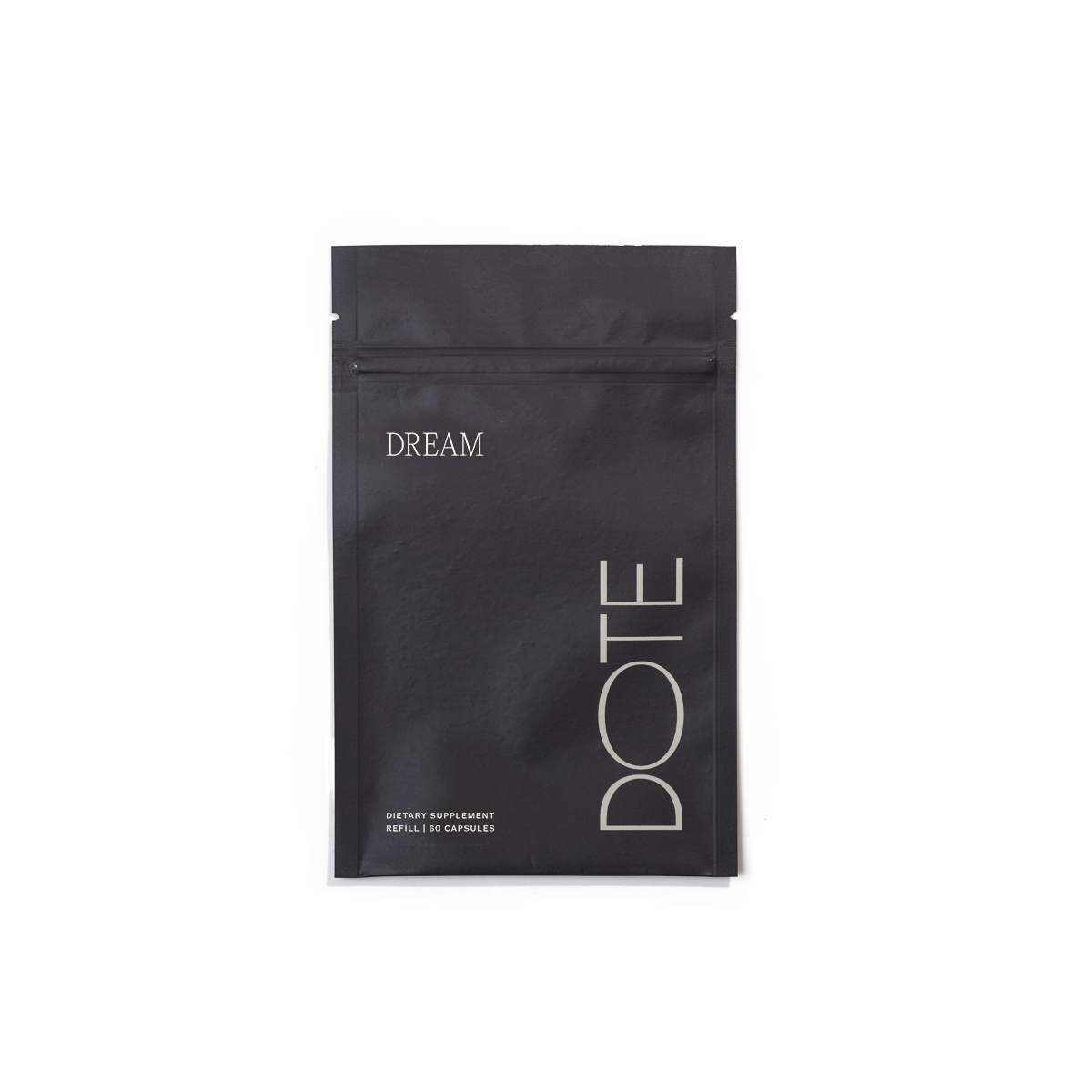 REFILL // DREAM
$43.00
Night time is your time to let go of the stress of the day and get a good night's rest. Made with premium ingredients, our formula will help you fall asleep quicker, maintain healthy sleep patterns, and get a longer REM cycle than ever before. Wake up feeling recharged, refreshed, and ready to take on the day.
Learn about Dream.
CRUELTY FREE

GLUTEN FREE

LAB TESTED

VEGAN
View Certificate Of Analysis
*These statements have not been evaluated by the Food and Drug Administration. This product is not intended to diagnose, treat, cure or prevent any disease.